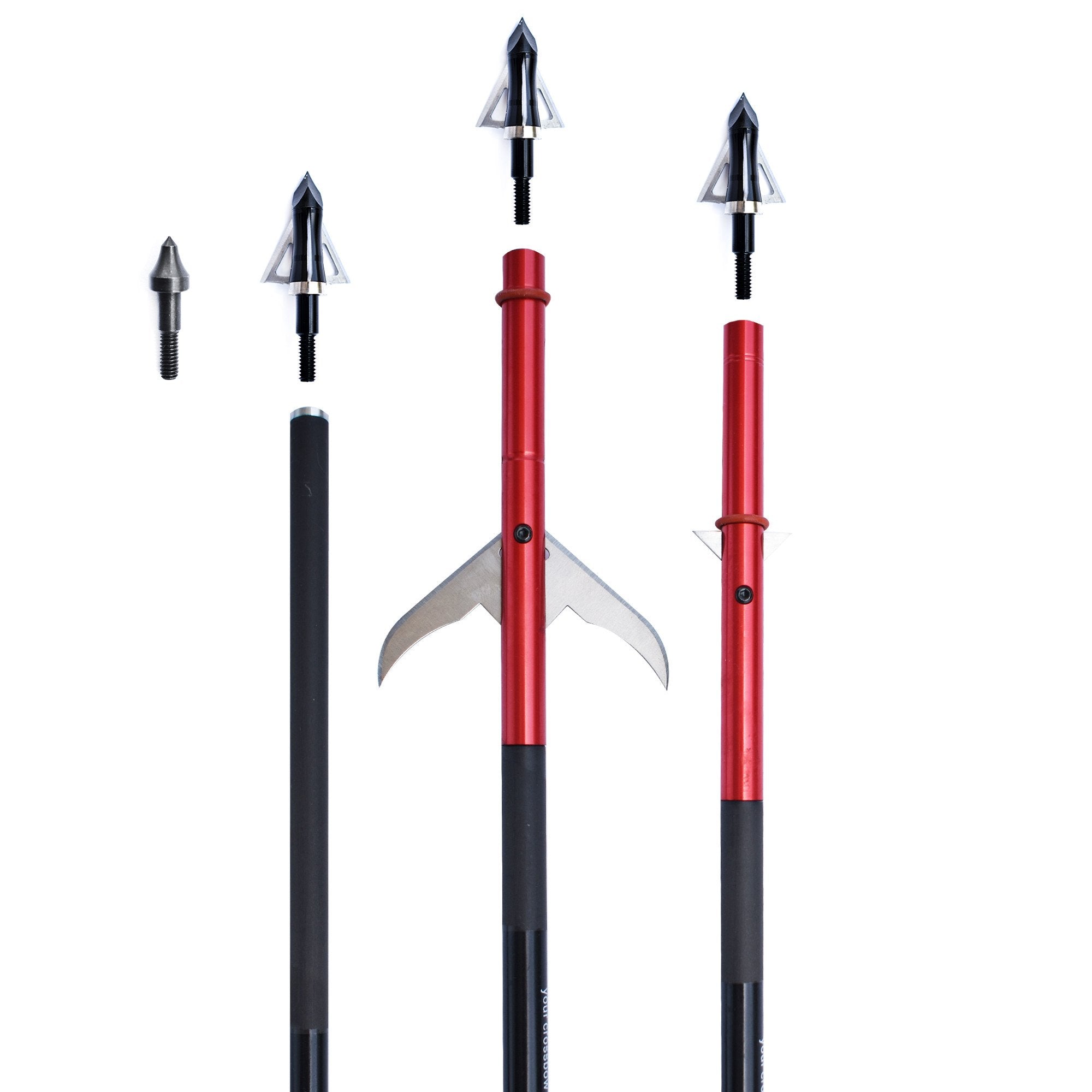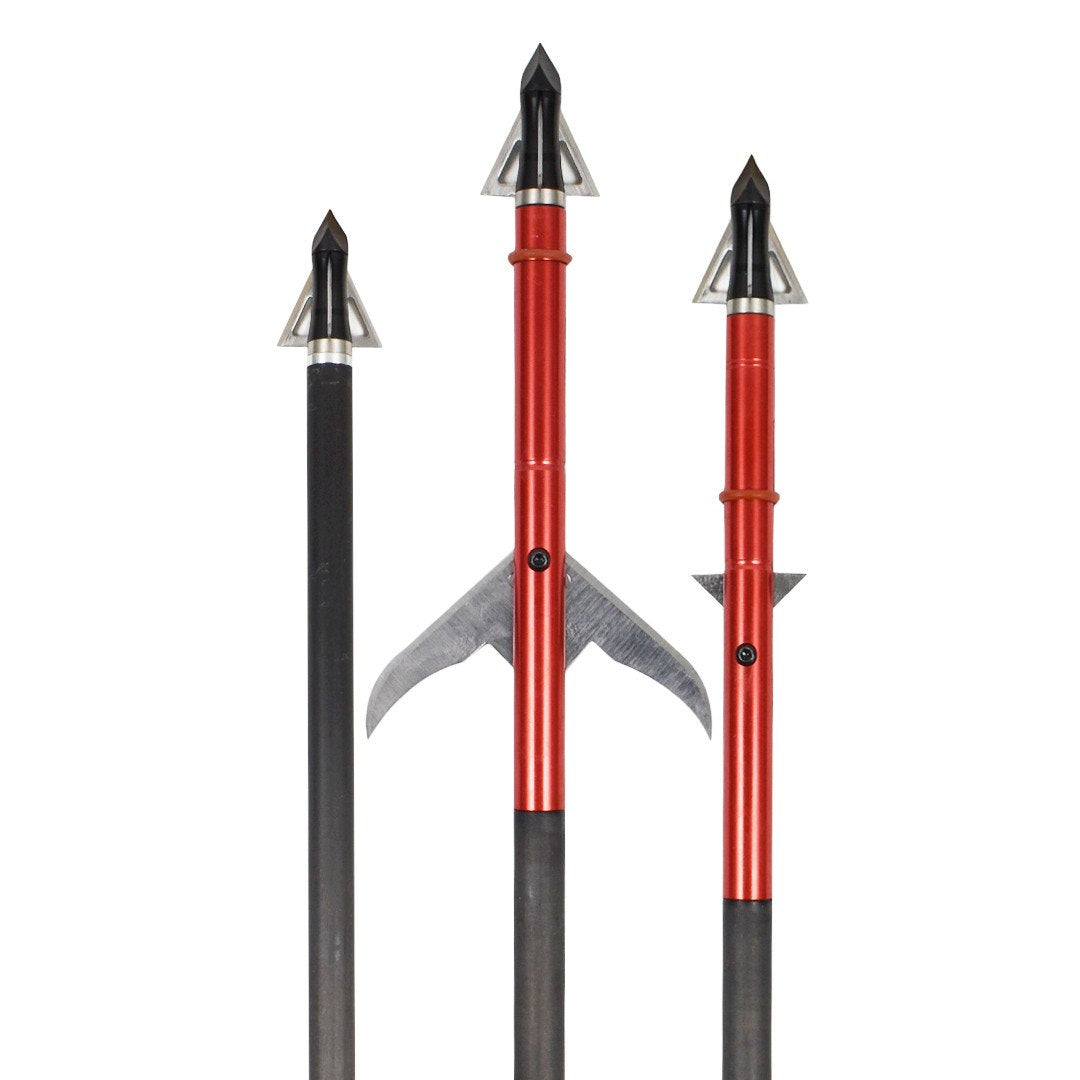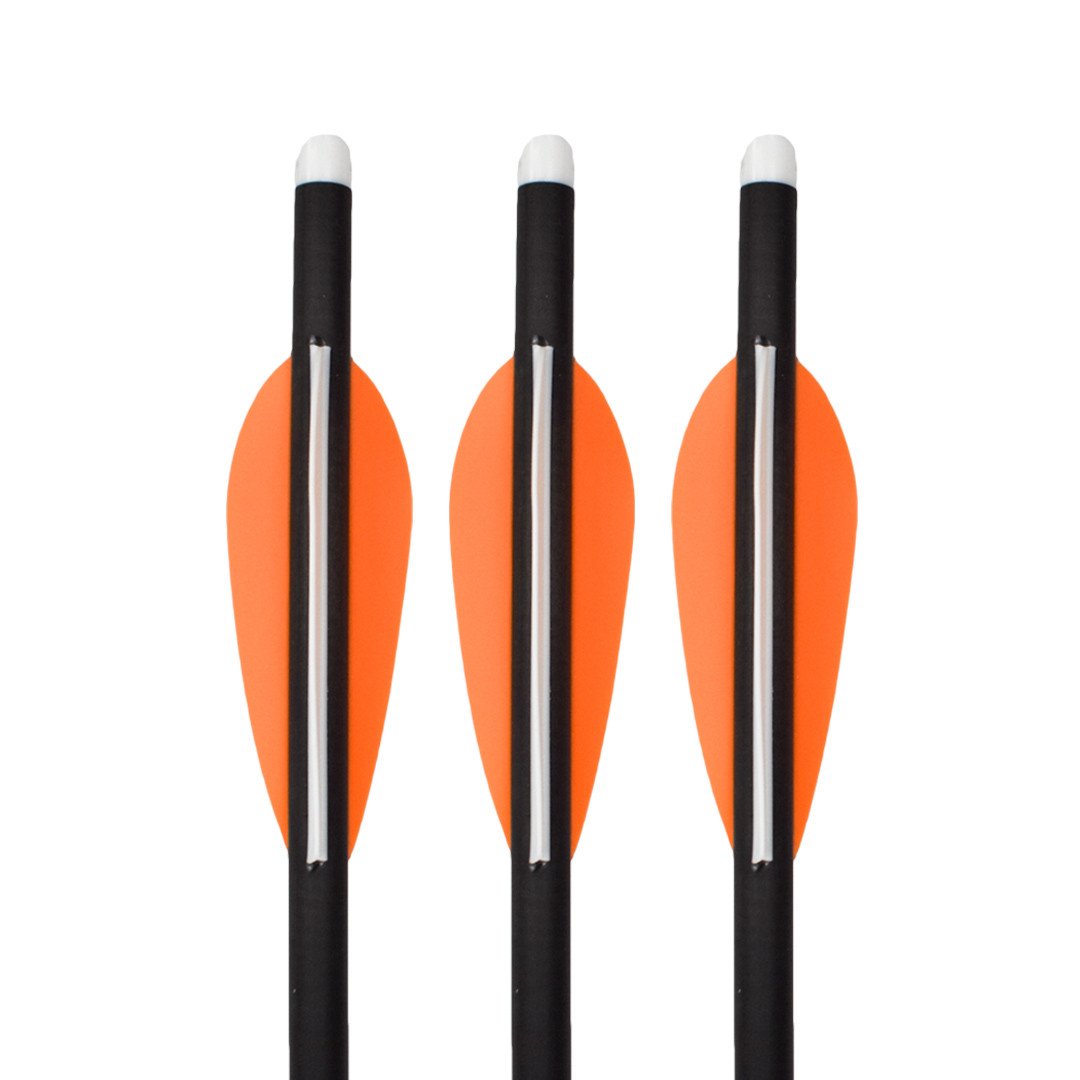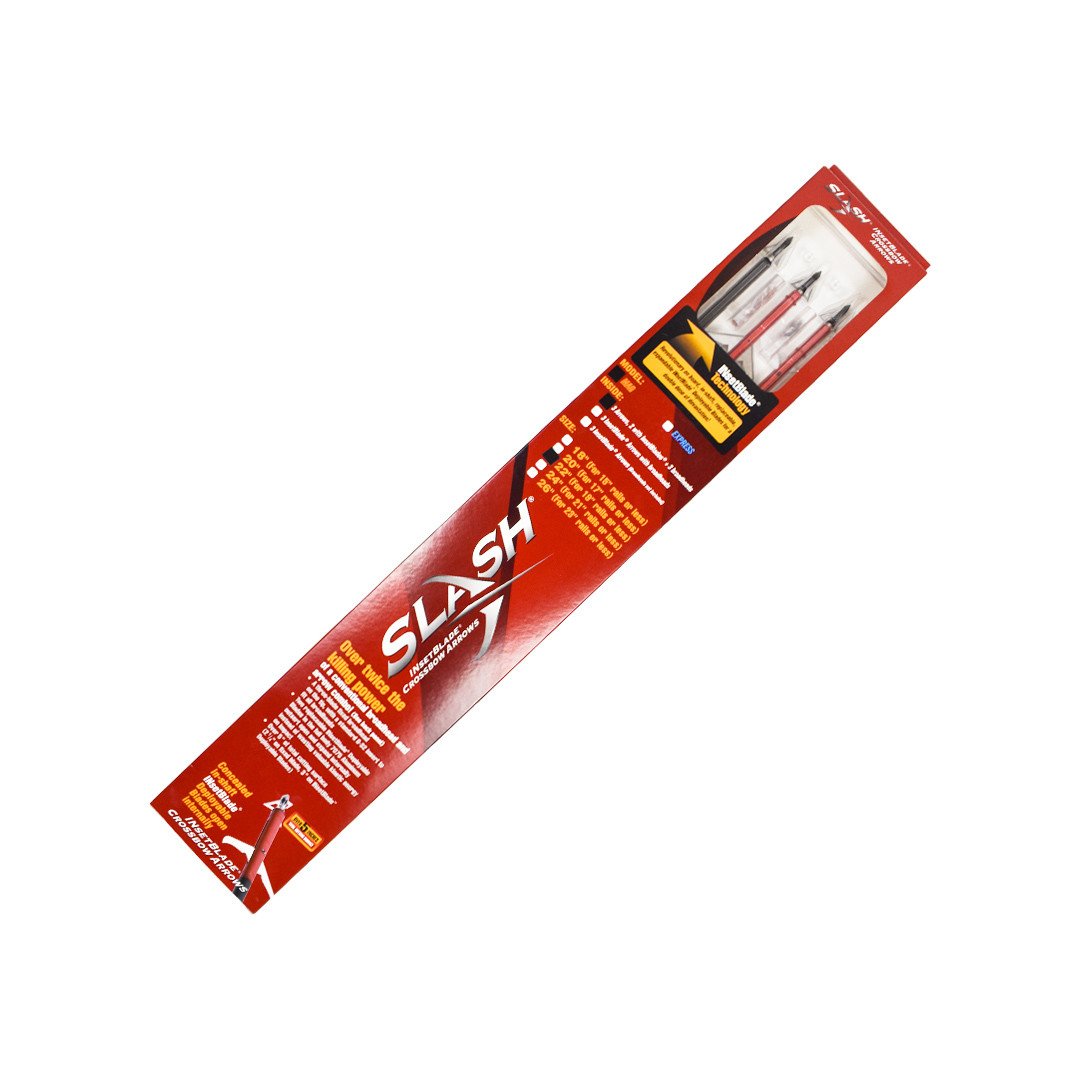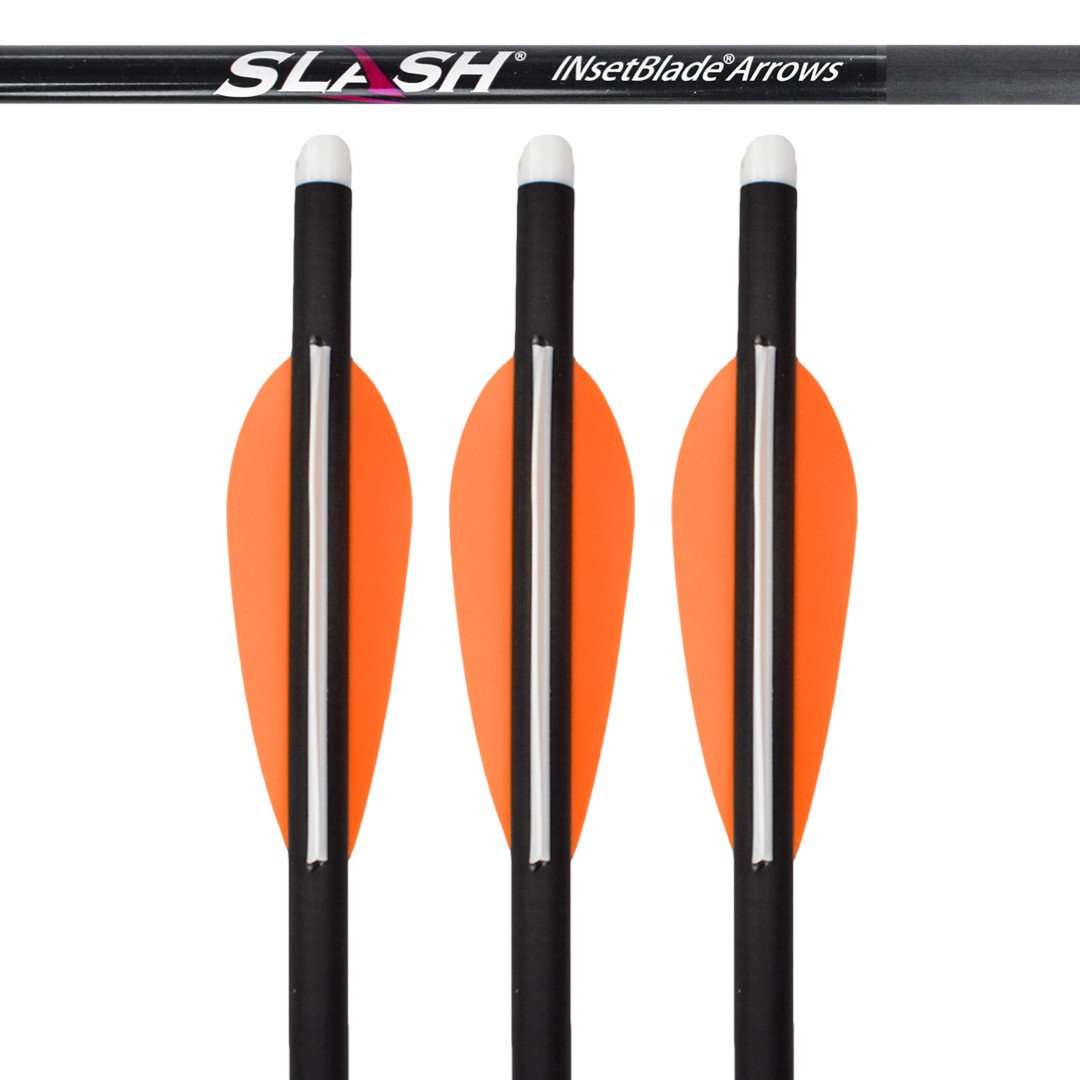 3 SLASH® CARBON CROSS BOLTS, 2 are INsetBlade® arrows.
$41.99
Draw length instructions available on FAQ page.
Discount code can be entered at checkout, if available.
SLASH® Bolts are made with cored carbon, an inner sleeve carbon made to hold the front end SLASH® aluminum assembly. These bolts pack a one-two punch! Leading the front end is a standard insert to accommodate most any standard broadhead. SLASH® bolts come with a 3-blade broadhead with a 1" cut, followed by SLASH® INsetBlades® with a 2 1/4" cutting diameter.
Includes:
3 CARBON Cross Bolts 
2 are INsetBlade® CARBON Cross Bolts.
Standard insert, fits any broadhead (insert is 8-32" thread)
1 is weighted  the same as the INsetBlade® bolts for practice or hunting.  Standard Insert to fit any field tip or Broadhead
3 - 75 grain broadheads
1 - 75 grain practice tip
1 O-Ring Set.
Half Moon Nock, nock size fits most .300 "Lighted Nocks"
Full Body 7075 Aluminum Outsert
Features: 
Revolutionary INsetBlade® Deployable Blades Technology.
Replaceable INsetBlades® (standard allen head shoulder bolt)
275% larger wound channel.
All arrows matched in weight.  Weight of broadhead and field tip matched.
Double walled: carbon fiber and aluminum in the 4" section for INsetBlades®
Disclaimer: By adding to the cart, you agree that you have selected the correct cross bolt length, that you have read the safety manual and that you understand our return policy.
Specifications: 20 inch cross bolt weighs 400 grains (without the broadhead).  Total wight is 475 grains with a SLASH® 75 grain broadhead.  The shaft has a .347 outside diameter with an inside diameter of .300 to fit most .300 lighted nocks.