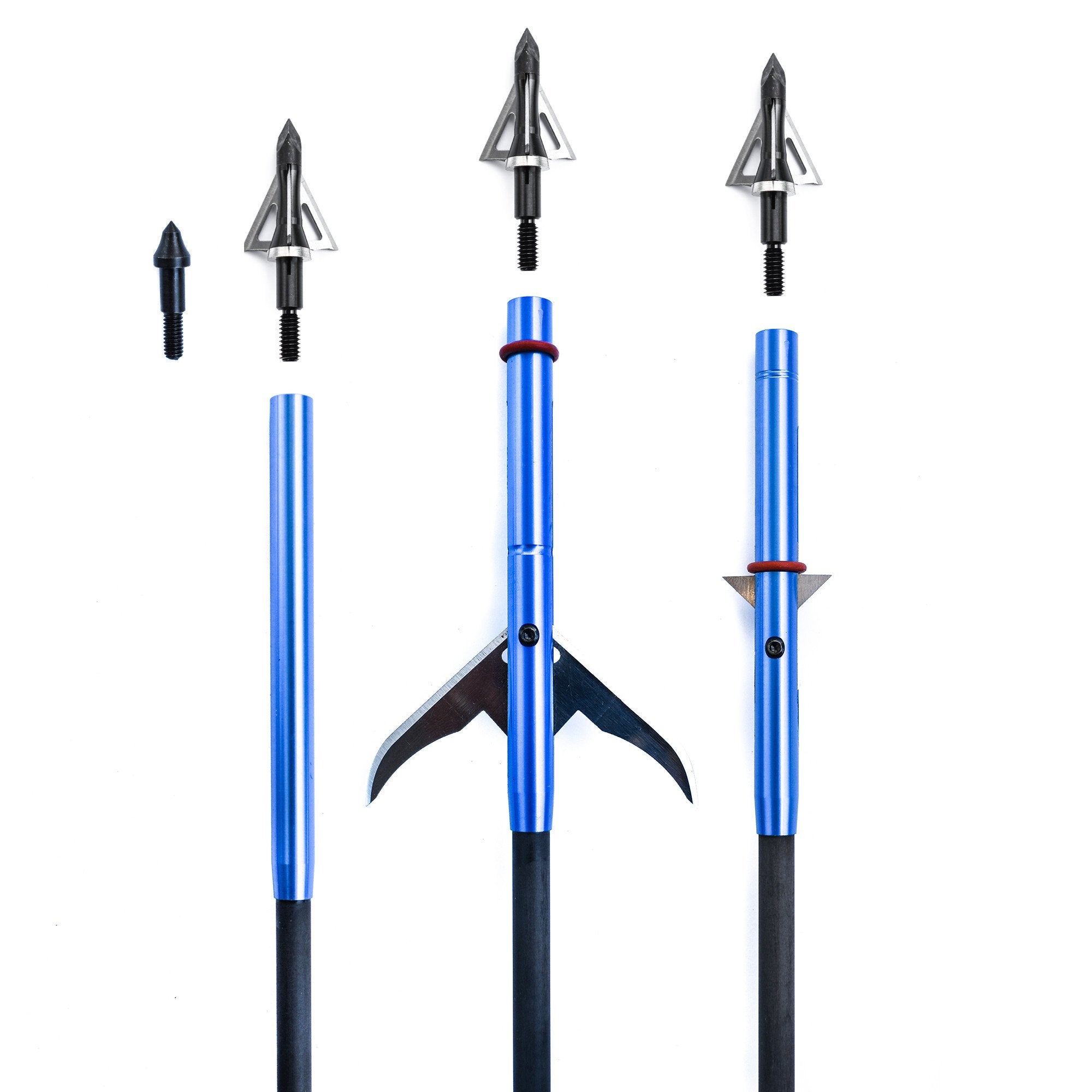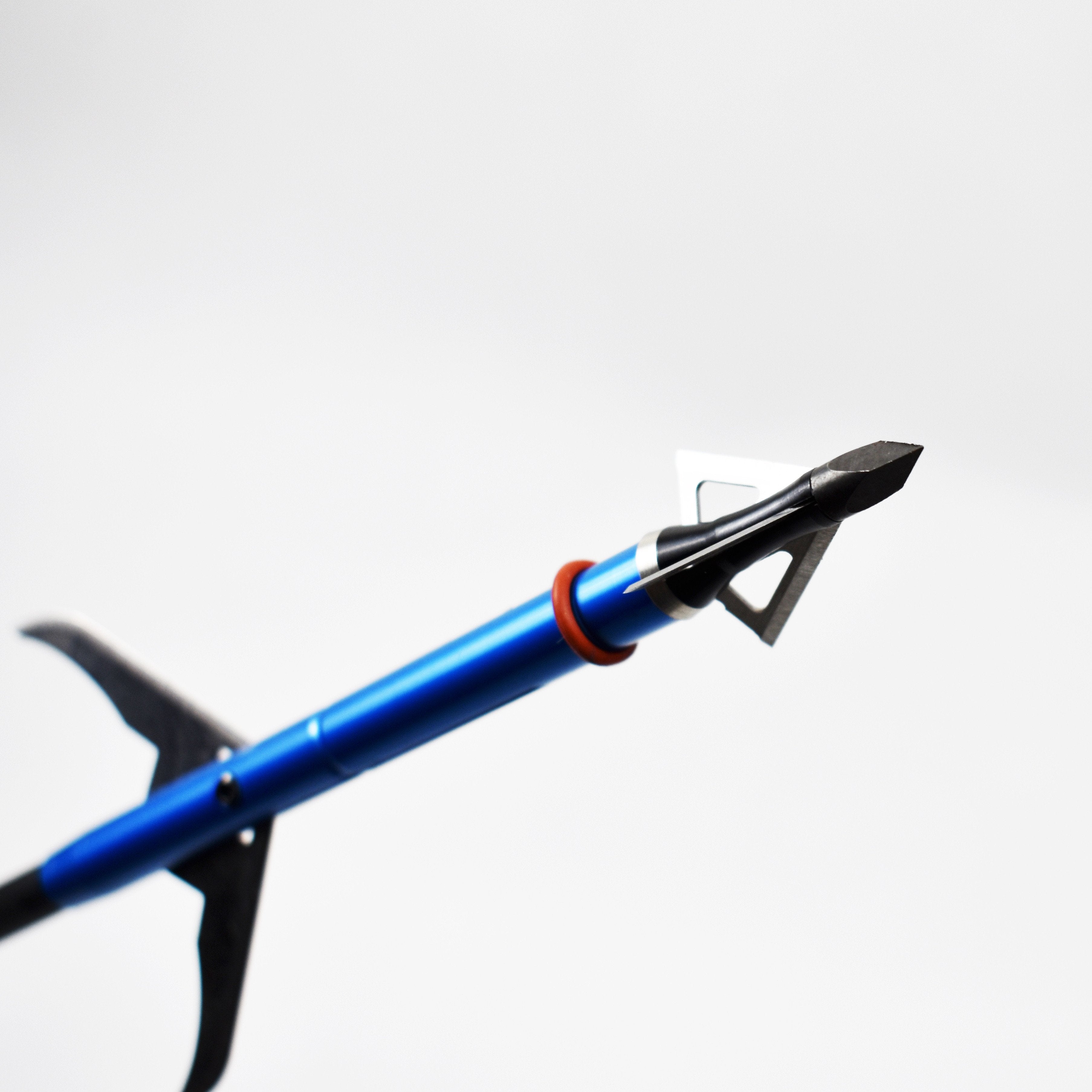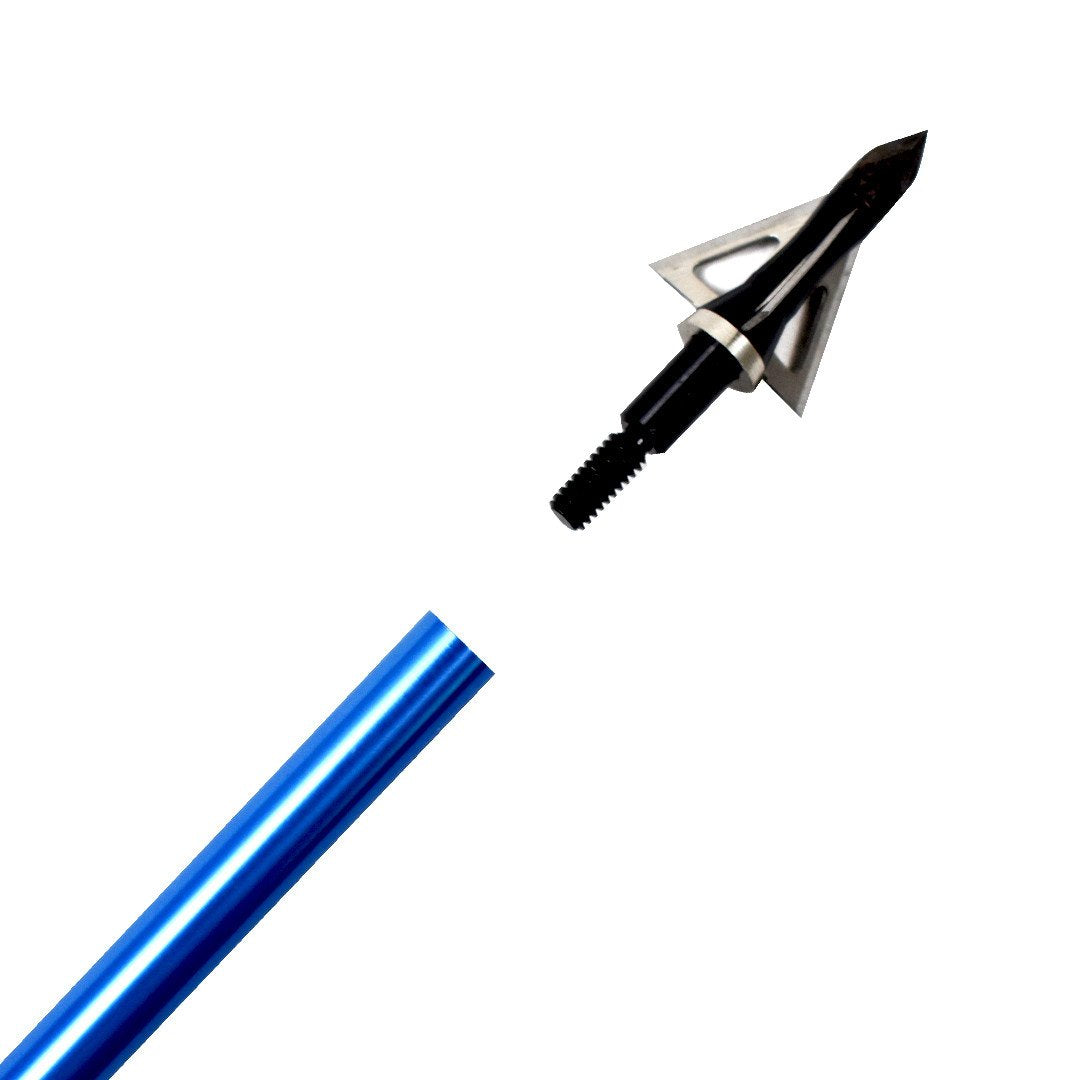 3 SLASH® EXPRESS 300 HUNTING ARROWS, 2 are INsetBlade® arrows
$52.99
Draw length instructions on FAQ page.  Order based on Draw Length.
Discount code can be entered at checkout, if available.
SLASH® EXPRESS 300 Arrows answer the demand for speed and Momentum Driven Performance, the best solution for hunters who want great shootability and accuracy.  These micro-diameter 300 spine arrows feature the SLASH® INsetBlade® outsert. The EXPRESS EXP 300 is offered with a 3-blade, 60 grain, 7/8" cut broadhead, followed by 2 InsetBlades® with a 2 1/8" cut. This arrow provides excellent shootability for all bows and an all-around game arrow. 
SPECIFICATIONS:
Spine: 300
Standard insert, fits any broadhead (insert is 8-32" thread)
Hi Density 40 ton carbon for accuracy
ID: .204 ("X" size nock)
OD: .255
Straightness: ±.003
GPI: 11.1 (includes outsert with blades)
Full Body 7075 Aluminum Outsert.
Replaceable INsetBlades® (standard allen head shoulder bolt)
Includes:
3 Hunting Arrows.
2 are INsetBlade® Hunting Arrows.
1 is a weighted the same as the INsetBlade® arrows for practice or hunting, with standard insert to fit any field tip or broadhead.
3 - 60 grain broadheads, 7/8" cut, fitted to INsetBlade® Arrows and weighted arrow.
1- 60 grain practice tip.
12 O rings calibrated for the SLASH® Arrow.
2" Blazer® Vanes
Features:
SLASH®  60 grain Broadhead.  You may also fit your own broadhead.
Revolutionary INsetBlade® Deployable Blades Technology.
275% larger wound channel.
High Density 40 ton Carbon Fiber shaft.
Matching weight of both types of hunting arrows.
Double Walled Carbon Fiber and Aluminum in the 4" section for INsetBlades®.
Disclaimer:  By adding to cart, you agree that you have ensured your selected Draw Length is correct, that you have read the safety manual and understand our return policy.